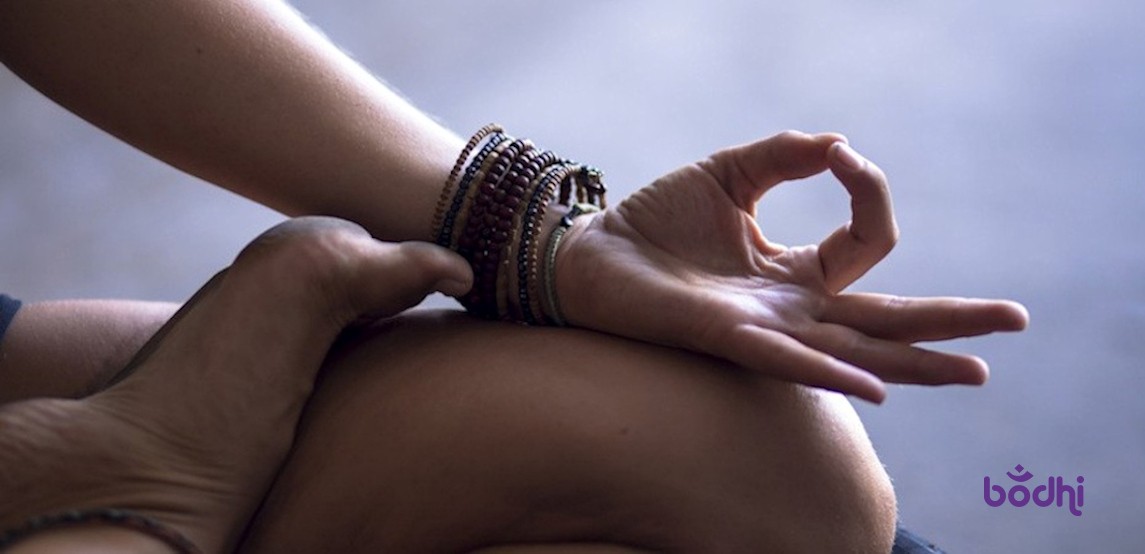 Bodhi Yoga products in USA
Bodhi Yoga products in USA Bodhi Yoga has a wide range of Yoga, Meditation, Pilate and Wellness products, as well as a special collection of yoga clothing for women and men. Through the unique webshop Yogitri, you can be assured of fast delivery that is traceable.
Discover the high-quality and advanced products with all their specific qualities that can be of added value to get the best out of your meditation or yoga exercises.
Yogamats
A good yoga mat has a high level of cushioning, is particularly robust, non-slip, easy on the joints and easy to grip, giving you the necessary stability, good body control and a secure footing during all exercises. The yoga mat helps you to achieve a comfortable and harmonious state. Thanks to its surface, moisture is not absorbed by most yoga mats, making them virtually insurmountable to bacteria.
Worldwide, the standard dimensions are 183 cm long and 60 cm wide. This is sufficient for most people to do the yoga exercises. As you know, we humans are getting bigger and bigger, so today there are yoga mats that are 200 cm long and 80 cm wide. This width is to create more practice space. With the yoga mat on the roll, you can decide for yourself which size you want. All sizes are made of comfortable material. The mats must all meet the strict Eko-Tex quality and have the 100 & S.2 certificat. All yoga mats meet the European guidelines.
The mats are tested for intensive use, AZO free, washable, have a good grip and a responsible life expectancy.

Standard Yoga Mats
A standard yoga mat is usually 4 mm thick. A perfect thickness for a good balance and good ground contact. This mat provides sufficient insulation and padding. These standard yoga mats are very suitable for the yoga beginner yoga and for mild yoga forms. The 4 mm yoga mats are lightweight and easy to wear and in this thickness there are many yoga mats with beautiful designs.

Professional yoga mats
A professional yoga mat is suitable for all types of yoga. The material of these mats is produced in such a way that the yoga mat can not or hardly be damaged. Professional yoga mats are mostly used in yoga studios and are very good for intense yoga and heavy loads. These yoga mats have a good grip and are made sustainably.

Design yoga mats
A yoga mat with a specific design has style. A symbol on the yoga mat has something special and can have a meaning or function. Yoga mats with a traditional design are provided with a unique symbol or print, such as the OM, Yantra, an elephant, a mandala or a chakra. These yoga mats with original designs are available in different quality standards.

Eco Yoga Mats
The Bodhi Yoga ecological yoga mats are sustainable and good for the environment. They are made of natural materials and contain no PVC, EVA or other synthetic materials. Eco yoga mats are environmentally friendly, biodegradable and recyclable. Organic yoga mats are made from sheep's wool, lamb's wool, cotton, grass or natural rubber.

Sheep's wool yoga mats
The Bodhi yoga mats made of wool are made of 100% pure sheep wool. These mats have a non-slip natural latex pad and are very suitable for meditation and light forms of yoga. Wool is inherently cool due to its heat-dissipating properties and warm in winter because wool is inherently insulating.

Yoga mat cotton
Have you ever wondered how people in India practiced yoga before the modern yoga mats were invented? They used a cotton yoga rug, also called yoga rug. A cotton yoga mat is especially recommended for Ashtanga Yoga Bikram Yoga or Hot Yoga as the cotton mats absorb moisture and provide extra support. The mat can be used on a regular yoga mat (comfortable on smooth or cold floors), but it can also be easily used on the floor.

Yoga mat grip towel
Yoga towels, also called Griptücher, have special anti-slip nubs, so that the towel stays perfectly on the yoga mat. They are hygienic and moisture absorbent. They also ensure that the palms and feet do not slip during yoga. The grip yoga mat towels are often used in active forms of yoga where a lot of perspiration is released, such as in Bikram, Ashtanga, Power or Hot Yoga. A yoga towel should be the same size as the yoga mat underneath because it prevents it from slipping. A good yoga towel gives you the peace of mind in the concentrated and relaxed execution of your yoga exercises, without having to worry about possible slip-ups. Yoga towels are available in many different colors and designs. So you can choose a towel according to your personal preferences,

Yoga mats wholesale
Would you like to determine the length of a yoga mat yourself or do you prefer a yoga mat on an already tailored length? Yoga mats on a roll are a great advantage especially for yoga schools and studios because the rolls are inexpensive. The strong PVC yoga mat on a roll is suitable for all-round use. The rolls are available with a length of 30 meters, a width between 60 and 80 cm and a thickness between 3 and 4.5 mm.

Yoga accessories
Bodhi Yoga has developed a wide and unique selection of yoga accessories. Bodhi has listened attentively to the knowledge of yoga schools and the various insights of yogis and yoginis. As a result, Bodhi has developed products that are made of the right materials and have a unique design that perfectly supports you in yoga. Bodhi Yoga develops and innovates continuously, whereby design and colors are recurring aspects.
There is a lot to discover: which yoga accessories suit you and which products can enrich your evolution of the yoga path.

Yoga block
Yoga blocks are available in different materials: cork, foam or plastic. A yoga block is a handy tool while you practice yoga and your muscles do not have the flexibility they want. Yoga blocks are among the most common tools in z. B. Hatha-Yoga and can be used very diverse.

Yoga girth
Yoga girths can help to deepen the stretch in the asanas or perform more difficult asanas. Also, yoga straps can be used in the Pilates and meet our highest quality standards. The most commonly used yoga belt today is made of 100% organic cotton and is 200 cm long and 2.5 cm wide. A yoga harness prevents muscle overload and keeps the body in proper posture during yoga exercises.

Yoga Bolster
Enrich your exercises with a yoga bolster. Whether your goal is to intensify your exercises, to adapt your exercises to any physical restrictions or simply to relax, a yoga bolster is an ideal tool for stretching exercises. When buying a yoga bolster, it is important to know what you want to use the bolster for. The width and the flat surface of a rectangular yoga bolster make it a very stable bolster, perfect for restorative yoga. The rectangular Yoga Bolster is lower than the cylindrical, round Yoga Bolster and provides a deeper forward bend or helps with soft chest openings.

Yoga benches and chairs
With yoga benches, chairs, yoga stools, and other aids, you can help your body perform various yoga postures. There are different varieties of yoga benches and yoga chairs that can be used for different purposes.
The Yoga Stacking Arc Barrel by Bodhi is the perfect backseat for people with back problems or who need extra support for specific postures. This yoga bench can help to increase the flexibility of the spine and alleviate any pain in the back. When you lie across the bench, the curve helps to expand the rib cage and thus bring more oxygen into the body.
The Bodhi headstand has a very smart design. The headstand provides a stable and safe head over posture without pressure on the spine. With the headstand you can easily spend several minutes in the head over. The ascent is child's play so that even the beginning yogi can enjoy the beneficial reversal posture. For the advanced, new and unexpected horizons open in the execution of the yoga practice.
The sturdy steel yoga chair bodhis is an ordinary folding chair, but due to the lack of back, this chair is perfect for yoga. A yoga chair can be used as a tool for overly difficult standing postures, as well as support for back flexures, twists, and other normally strenuous postures.

Yoga bag
With our yoga bags, transport is no longer a problem: whether mobile phone, purse or key, most bags have enough private space for personal items. Our yoga bags are available in different designs and materials. Since there are many types of yoga mats that differ greatly in their dimensions, it requires a corresponding wide range of yoga bags, so that every yoga mat will find the perfect yoga bag. For example, the yoga bag OM is suitable for the yoga mat Asana, ultra samurai, yoga mat Lotus Pro Light and most design yoga mats. In addition to the yoga bags, there is also the carrying strap. These are practical straps with which you can wear the yoga mat comfortably,
Yoga blankets
No yoga exercise is complete without a yoga blanket. From colorful yoga blankets to soft materials, from lightweight to slightly heavier or woolen blankets. We have a large selection of colors, fabrics and sizes. Yoga blankets are a great alternative to yoga pillows or pillows and can tailor shape and size to your needs. Use a yoga blanket to keep warm during or after Savasana or under the knees for extra support.
Find the best yoga brands that fit your needs, such as Bodhi and Yogitri, so that you feel safe in the blanket you choose.

Yoga towels
A yoga towel is specially designed for use with yoga in combination with a yoga mat. Yoga towels are hygienic and super absorbent. If your palms and feet often slip on your yoga mat during your yoga practice, then a yoga towel is a good way to prevent it. Yoga cloths are often used in active forms of yoga where you sweat a lot, like Bikram, Ashtanga, Power or Hot Yoga. Of course, a towel is also useful in the traditional forms of yoga, even if it is only used for comfort or hygiene reasons.
A yoga towel should be the same size as the yoga mat underneath. This prevents slipping. A good yoga towel gives you peace of mind in the concentrated and relaxed execution of your yoga exercises without having to worry about possible slip-ups.
Yoga towels are available in many different colors and designs. So you can choose a towel according to your personal preferences, such as a motive that motivates you when practicing a difficult asana, or a soothing color that better suits your needs. Due to the specific features and quality, yoga towels are certainly worthwhile.

Yoga balls
Yoga balls are a stroke of luck when it comes to developing nuclear power and increasing flexibility. The yoga ball helps to relax muscles, release tension and reduce the general tone of your abdominals, arms, thighs and lower back. Yoga balls also improve coordination and flexibility.
In our assortment we have different yoga balls like the Yoga Training Ball, Yoga Pilates Ball and Toning Ball.

Meditation products
Meditation is an important and essential part of yoga. Whether you are new to meditation or already advanced, the meditation tools for meditation can vary. Whether you need a meditation cushion, a meditation bench, or a zabuton to sit in, there are dozens of meditation tools to personalize and perfect your meditative moments. Yogitri is committed to selling a wide range of high quality meditation materials to make room for your own special meditation moments.
From eye pads to meditation blankets, Yogitri has many meditation products from brands like Bodhi Yoga and Yogitri.
Meditation aids
The Bodhi Yoga meditation palette is of a high quality look. The meditation products are produced in Germany under high quality standards.
We manufacture our own meditation products with our own brand Yogitri in India. The Yogitri meditation range consists exclusively of biological materials and meets all ISO standards. These standards are based on respect for people and the environment.
Thus we offer the largest meditation offer in Europe. Discover which products are available to make your meditation moment as comfortable as possible.

Meditation cushions
Meditation cushions provide meaningful and important seating comfort. When you close your eyes and breathe evenly, your body relaxes and you find your inner balance. You will find: A meditation cushion is the perfect complement to letting go of thoughts and breathing exercises.
All our meditation cushions are filled with buckwheat. That's why they adapt optimally to your body and let you relax even during longer meditations. Only through relaxation can body and mind really be in harmony.
With Bodhi you choose the highest quality
Yogitri is the distributor of Bodhi products and provides a unique selection of Yoga, Meditation and Pilates products. The range of yoga products consists of yoga mats, yoga belts, yoga balls, yoga stools, yoga bags, yoga pillows, yoga clothes and yoga clothing. The meditation offer consists of meditation cushions, meditation mats, meditation blankets, meditation scarves, meditation benches and meditation chairs. The Pilates and Fitness range consists of fitness wear, fitness balls, fitness mats and foam rollers.
You can order online via our webshop Yogitri. We guarantee delivery within a few days throughout Europe.

Why a meditation cushion or meditation bench?
Meditation is an important part of yoga and many other Asian movement teachings and cultures. If you have a stressful everyday life, it will help you on your way to inner peace and serenity. While meditating you can concentrate on your breathing, let go of your thoughts and just switch off. This will give you new energy for everyday life and your body can vitalize.
There are many types of meditation, including silent meditation and prayer meditation, group meditation while lying down and standing up. The silent meditation while sitting is certainly the most widespread. It helps you recharge your batteries and find your inner balance. For a meditation cushion or a Meditaionsbank is very well suited. Meditation cushions are available in different heights and widths.
The following questions should be asked: How long are you? Which sitting position do you prefer: Lotus, knee seat or cross-legged? Do you meditate, on average, sooner or later? How flexible are you? What feels comfortable? Do you want to use your meditation cushion in the living room as a seat cushion? Worldwide, the most commonly used meditation measurements are about 12 cm high, with a diameter of 30 cm.

Meditation cushion round
The classic, round meditation cushion ensures that your pelvis can tilt forward, so that the natural curvature of your spine is preserved and your knees are directed downwards. From here, your legs can take whatever position you like, and your knees are well supported with your weight.
The round Raja meditation cushion with a height of about 15 cm is the most used pillow. This model is available with or without print. The low meditation cushions are suitable for the advanced meditation practitioner. Low sitting requires flexible muscles. The highest meditation cushions are used in various ways, as meditation cushions, but also as bolsters or stools.
A Zafu Meditation Cushion is a traditional pleated, round pillow whose main function is to lift the hips and upper body so that the legs can rest comfortably. This cushion has an ergonomic design and offers you more comfort when sitting in the right position, ensures better alignment of the spine and stabilizes your back. If you use this pillow properly, your spine will get a natural curvature. The Zafu, due to its size and shape, has gained a place in Zen meditation, allowing optimal alignment of the knee, hip, pelvis and spine.

Meditation cushion Crescent moon
Half Moon Cushion or Crescent are ideal for people with hip or knee problems, because the cushion provides excellent support from the hips to the thighs. This type of pillow often has the same thickness and is a bit flatter than a round pillow. They are perfect to combine with a zabuton for extra cushioning of the ankles and feet.
With a crescent-shaped meditation cushion, knees tend to rise, alter the angle of the feet and ankles, and push them more into the ground. The Crescent Cushion is also good for those whose legs fall asleep during meditation.

Meditation Cushion Rectangular
Our rectangular meditation cushions are similar in height to our Zafu cushions, but have a rectangular shape. Whether you choose a round or rectangular pillow is a personal matter. Sitting on the wide side of a rectangular pillow will support the top of your thighs more than a zafu pillow.
Some people prefer more support, while others prefer that the thighs protrude from the edge of the pillow. These people will prefer the Zafu. But all in all, the support between the two is very similar.

Meditation cushion icon
In our assortment of meditation pillows with symbol we have special pillows from our Yogitri label. The Yogitri collection consists of various meditation accessories such as pillows and zabutons. The label Yogitri is characterized by twelve unique colors and different symbols that make combining very easy.
A meditation cushion with a specific symbol is often a conscious choice. Our round meditation pillows from the Raja collection have various spiritual symbols inspired by the seven chakras, the OM symbol, the lotus flower and the flower of life. The symbols on the various Raja meditation pillows are of beautiful quality. The embroidery is unique in its kind, just like our Raja pillow.

Meditation Bank
The physique and flexibility of the muscles determine the height and width of the meditation bench. A meditation bank ensures that you have the right attitude to meditate. The purpose of a meditation bank is to help you meditate in a kneeling position. If you are sitting on a meditation bench, you will feel better, especially in the legs and knees, so that you should be able to meditate for a longer time.

Meditation ceiling
Meditation should be a harmonious and relaxed experience. It should have a quiet place in our daily lives, a place where restlessness can not occur. We can reinforce this feeling by using a few simple accessories: a good meditation cushion, a zabuton, a meditation bench or a meditation chair and a comfortable warm blanket.
To keep you comfortable and focused during your meditation, you want to keep your body warm. This is especially important if you meditate in bed in the mornings or evenings, the temperature is usually cooler. To stay warm, you can use a meditation blanket.
There are many different types of meditation blankets. In our collection, it's easy to find one that fits your meditation set, or your favorite color or design. It is advisable to consider the material of which the ceilings are made. Finally, you want a soft and warm banquet, so you will not be distracted during your meditation.

Eye pillow
Complete your yoga class with yoga eye pads. The best accessory to protect the light during Savasana and to relax the eyes and eyebrows. Eye pillows also help you to completely relax during meditation.
Choose from silk, cotton and other super-soft fabrics with funny prints or a range of colors for your eyelids. These eye pads are filled with flaxseed, lavender, soothing herbs or gemstones. Some eye pads have a herbal scent to help with relaxation while others are filled with perfumed flaxseed.
Find the best yoga brands that suit you, like Bodhi and Yogitri, so you can be sure you have an eye pillow.

Meditation mantras
Mantras are vibrational formulas that are sung in silence, sung or spoken aloud. Mantras can be found in Sanskrit, but also in Chinese, Japanese and Tibetan languages.
Among other things, mantras are used to open the heart, to increase the receptivity, to reach higher states of consciousness, to bring about healing or to mitigate the effects of bad karma.
Mantras can be recited loudly or quietly and purely spiritually, making it possible to consciously experience the enlightening and blissful nature of the mind.
We have CDs and music downloads in our music collection of well known mantra artists like Hein Braat, Krishna Das and Deva Premal.

Meditation clothing
Meditation clothing is clothing worn during meditation. Designed specifically for meditation, this clothing has a relaxed and comfortable style that gives the body a relaxed feel during meditation.
Meditation clothing is not essential, but it is nice to wear comfortable clothing during meditation. Some people wear traditional meditation clothing because they increase the experience for them, and others just love modern styles and the fact that the materials are 100% natural.
When you go to a retreat or meditation class, you can choose to wear a kimono or a zen jacket. Your clothes must breathe and let air flow to your skin. It is best if the fabrics are made of natural fibers such as cotton or silk and feel comfortable on the skin.
There are all kinds of designs for meditation clothing, depending on the type or form of meditation you are interested in. In our collection of meditation clothing we have modern, comfortable meditation pants, meditation shirts and meditation tops. For added warmth and comfort, you can enhance your meditation outfit with a soft meditation blanket or meditation blanket.

Yoga clothing
Yoga, meditation and casual wear made of organic and sustainable materials. A wide selection of tops, shirts, jackets, pants and more with trendy designs and beautiful, vivid colors. Top brands such as Breath of Fire, Yogamasti, Aquith London, Curare Yoga Wear, Kamah, OGNX, and Spirit of OM. Branded clothing for both women and men, with attention to nature, because people and our environment are of the utmost importance to us. Clothing that is too thick, does not breathe, clings to you, or raises body temperature can derive your thoughts instead of being present at that moment.
In our clothing, you can feel completely comfortable.
The designers and creators of clothing specialize in designing functional, comfortable and elegant clothing. The materials and accessories have been carefully selected and therefore met the requirements of the label. The fabrics are soft on the skin and give a nice look. The clothes can be combined with each other, are timeless and often have an artistic design.
Clothing is not just a statement, but clothing should of course look good, but also comfortable and not too expensive if possible.

Fitness and Pilates
Our webshop offers all sorts of practical Pilates and Fitness products. Think of accessories that contribute to your support and grip. Or articles to vary or develop your workouts. All Pilates and fitness articles take into account the different desires you have as a user. That's why we have put together a varied assortment where you can always find something that fits your training.
Specific Pilates and fitness products include our Samsara Yogarad, balls, balance pillows, rollers, fitness mats and fitness blocks.

Wellness and Ayurveda
Luxury bath towels and bathrobes for the well-being. Bath towels in warm colors and with beautiful details such as tropical flowers, symbols and small pieces of jewelry. The old, philosophical method Feng Shui makes the relationship between man and the environment enlightening and manageable. Feng Shui's practical manual cables make this possible, so that well-being and health can improve. "How your environment is, that's how you are" and this environment was created and acted on from there.
Those who live after Feng Shui can influence this.